Roundup at Recess? How to Get Cancer-Causing Pesticides Off Your Local Playground
Ready for some good news about the environment? Two University of California, Berkeley alumnae recently succeeded in convincing the entire UC system to suspend its use of the cancer-causing pesticide glyphosate in its landscaping. If they can do that…
Silent Spring in Benicia? City and School Officials Respond, Activists Call for Ban
Makenzie Feldman, founder of Herbicide-Free UC, became an activist when groundskeepers at UC Berkeley beach volley ball courts were spraying herbicides to kill weeds.
Beyond Pesticides Urges Maui County to Eliminate Glyphosate
Feldman led the charge to eliminate pesticide use on the volleyball courts where her team practiced. Her story is another example of community engagement as an alternative to chemicals.
Glyphosate ditched by California University
Following a campaign by Herbicide-Free UC, President Janet Napolitano halts use of glyphosate on all ten of its campuses.
University of California Suspends Use of Weed Killer, Glyphosate, as Bans Mount Across the U.S.
Set to begin on June 1, the ban will affect the more than 200,000 students in the UC system, and countless other staff, faculty, and visitors to the campuses.
UC system suspends glyphosate herbicide use in light of student campaign
UC Berkeley alumna and former Cal beach volleyball player Mackenzie Feldman and her former teammate and campus senior Bridget Gustafson spoke out against the use of glyphosate-based herbicides on campus in fall 2017.
Teaming Up Against Toxins
University of California Berkeley students and groundskeepers see beyond the spotless green fields. Monsanto probably didn't see trouble brewing on a campus beach volleyball court.
UC System Halts Use of Glyphosate Herbicide
The suspension follows a campaign to end the use of herbicides across the University of California campuses by Herbicide-Free UC.
UC System issues temporary glyphosate suspension, thanks to a former volleyball player
"I just want students to know they can do anything - that if they see a problem, they can fix it," said Mackenzie Feldman who founded Herbicide-Free UC.
UC President and Regents Temporarily Halt Use of Toxic Herbicide Glyphosate
University of California President Janet Napolitano has issued a temporary end to the use of glyphosate, the active ingredient in Roundup, Ranger, and other commercial herbicides, on all ten UC campuses serving over 200,000 students.
Duo Wins Environmental Honor
Gustafson, Feldman Recognized For Eliminating Herbicides Across Campus
For their work in reducing herbicides on UC Campuses, Cal beach volleyball junior Bridget Gustafson and alumna Mackenzie Feldman were named as two of the 17 Bay Area Environmentalists Making A Difference by Make it Better Media.
Herbicide Free UC Receives Grant from Stonyfield Organics
Celebrating Earth Day, Stonyfield Organic Furthers Mission To Remove Harmful Chemicals Where Children Play; Announces One Year Milestones Of #PlayFree Initiative
Initiative to make UC Davis herbicide-free gains momentum
The ASUCD Environmental Policy and Planning Commission (EPPC) is making progress towards making UC Davis a herbicide-free campus. This initiative follows the Herbicide-Free Cal campaign, after players discovered the use of Monsanto's RangerPro on the field surrounding their volleyball courts in 2017.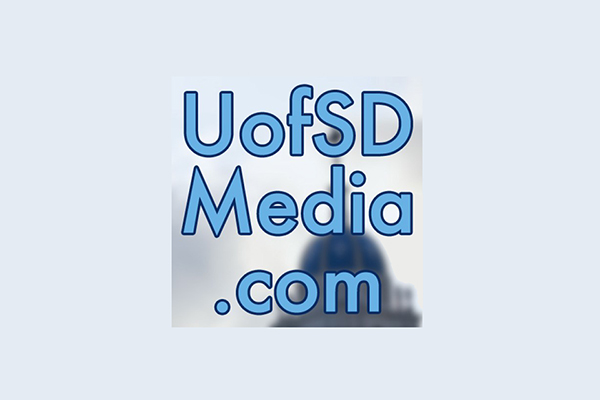 How many hazardous chemicals are required to maintain one of the most beautiful campuses in USA?
Finding that the chemicals used at the University of California, Berkeley were hazardous, two female student athletes pursued the issue. The result is that UC Berkeley is now a "pesticide-free" campus.
Bay Area Women Reflect on Environmental Highlights
The Herbicide Free UC Campaign started by Mackenzie Feldman is among the inspirations sure to give you the motivation you need to own your next year's environmental goals and aspirations.
Taking on Toxics: A Movement
Communities are waking up to the hidden threats of pesticide use and building momentum to do something about it. A movement is brewing on college campuses, too, tapping into concerns among students. My former intern, Mackenzie Feldman, is one of them.
Campus Group Hosts Panel to Discuss Harmful Effects of Herbicides
Herbicide-Free Cal hosted a panel discussion about the effects of herbicides, with speakers including Dewayne "Lee" Johnson, the plaintiff in the recent Johnson v. Monsanto lawsuit.
Wednesday's event, "My Fight For Justice," featured Lee Johnson alongside UC Berkeley Integrative Biology professor Tyrone Hayes and Planting Justice Educator Diane Williams.
Cancer Case Plaintiff Continues Crusade Against Monsanto
"Mr. Johnson is courageous. He is kind," said Mackenzie Feldman, the co-founder of the activist group Herbicide-Free Cal. "I feel very grateful to call him an adviser to this campaign."
Feldman, one of the first beach-only recruits to come to Cal, took a deep interest in a handful of causes on campus – most notably the herbicides that were being sprayed in many of the grasses.
Herbicide-Free UC among next gen of Activists
Through volunteering, internships and community actions, these future leaders build skills while working for a better world.
Mackenzie Feldman Authors Foreword for A Toxic Education
A happy, healthy, five-year-old girl develops a frightening disorder. Her parent's anxious search for the cause leads them to her school, one of the most prestigious in the country…
Banning UC Berkeley's use of herbicides from courts to campus is a must
Becoming an herbicide-free campus is yet another opportunity for UC Berkeley to make a statement about the social responsibility that they have for human health and the environment.